The beautiful landscape of Japan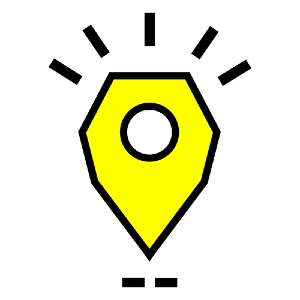 by
Tripspi
/
January 29, 2021

/ 12 min read
Japanese nature is immortalized in numerous works of art - and often surpasses their beauty. Stretching from north to south as well as east to west, the Japanese islands offer a large number of breathtaking landscape types.
Table of Contents
Japan is a country with enriching nature, quite known for its mountains, lakes, valleys, and beaches. It is the place where any nature-lover would like to spend their life. The contrast of baby-pink cherry blossoms with white snow and green mountains, as well as clear blue sky attracts every tourist.
Don't know what to pack for your trip? Here we give you some advice on which shoes to pack for hot and cold regions.
Japan landscapes are not worth missing. It is an island country and home to the world-famous dish: Sushi. Following are the reason you must visit Japan:
What to see in Japan?
Japan is a place that reminds you what heaven would look like. Its landscapes, beaches, and high standing mountains not only freshen your mind but your soul as well. You look around and feel the power of nature. Here we would like to present you the most beautiful landscapes of Japan.
Mountains
About 80% of the landscape in Japan consists of mountains.There are some very famous mountains present in Japan like Mount Fuji, Mount Hotaka, Mount Tate and so onBut in terms of beauty, no two mountains are alike. All of them have the beauty that can take your breath away. Here you can find truly beautiful nature that shows itself in a hundred different ways.
On one side you see the mountains covered with lush green grass, whose color is exaggerated by the curves of the mountains and the color of the sky. On the other side you see the vast, serene, blue mountains covered with white snow. Words cannot do justice to the beauty that the mountains in Japan exude. The Japanese landscape with its mountains is something that you should experience and enjoy yourself with your own eyes.
Mountains dominate the Japanese landscape and are popular destinations for leisure activities such as hiking, skiing and visiting hot springs, the onsen. But they are often also places of great spirituality.
Fields
You might have seen those famous photographs of lavender fields, coming from top to bottom like a slide, along with various multicolored lanes of various kinds of flowers. Guess where those fields are from? You guessed it right, Japan! They are part of Japan landscape. There are various popular lavender fields. One of the top ones is located in Farm Tomita.
This Japanese landscape is also known as 'The Holy Land of Hokkaido Lavender Fields". The name serves it right. The lavender fields adorned by the tall green trees along the side give your imagination wings and take you to the 'Holy' world.
The other fields that are a must visit in Japan are the rice terraces. Rice is an important food in Japan, so the landscape of the rice fields has a special meaning for the Japanese.
Valleys
Valleys are one of those Japanese landscapes that possess their unique beauty and express it uniquely. So far, we talked about only fields and mountains, and you might have gotten the idea of their delights. Now imagine the magnificence of mountains, fields, and water combined in the form of a valley.
Yes, you are right! The valleys in Japan are the mini package of the whole nature package. Japan's landscape is full of valleys, waterfalls and lakes. The waterfalls thundering down from high mountains are all you need to meditate. One of Japan's famous valleys is the "Kamakura Valley." It is filled with beautiful green and colorful trees as well as several shrines.
Lakes
One of the other forms of the Japanese landscape are lakes. It's hard to keep track of the number of lakes. The most famous one is 'Lake Biwa'. Lake Biwa is located near Kyoto in the center of Japan's largest island, Honshu, and has long been an important connecting space between the populated areas on its two sides. An impressive richness of species characterizes the 670 square kilometer Lake Biwa. It is an important resting place for migratory birds, including ducks, and was therefore designated a Ramsar site in 1993.
Furthermore, Lake Biwa is one of the oldest freshwater resources present on earth. It has the most incredible marine resources, including fish, trout, etc. It is also providing most of the pearls for the industry.
Popular recreational activities at Japan's lakes include canoeing, fishing, and swimming. However, fishing is prohibited in some lakes and you should check beforehand if it is allowed. Canoeing is usually only allowed in certain places. Always find out in advance which activities are allowed at the respective lake.
Beaches
Japan is an island nation consisting of about 6,000 islands and therefore offers a long coastline. Especially in the hot Japanese summer, there is nothing more relaxing than cooling off in the sea or the Pacific Ocean!
Some beaches are easily accessible, as they are located near settlements and can be easily reached by train (for example with the Japan Rail Pass). Some beaches in Japan, on the other hand, are remote and isolated. The best way to get to such beaches is by rental car.
Among the best beaches in all of Japan is Furuzamami beach. Located on the island of Zamami-jima, Furuzamami beach impresses with crystal clear water. It is perfect for water sports enthusiasts, as just offshore snorkelers and divers discover a beautiful reef with a repertoire of colorful corals and colorful sea creatures. Equipment can be rented on site. Snorkeling tours and whale watching are also available. You can reach Furuzamami beach by public bus, which runs several times a day.
This form of the Japanese landscape is a great vacation spot if you want to spend your summers swimming and sunbathing. The white sand, along with clear blue sky contrasting with green trees, is a heavenly mode.
Must-visit Places in Japan
To make your travel destination more smother and provide nature lovers with an opportunity to select a place for them, we chose the 6 must-visit nature sites in Japan. So, here we go:
Mount Fuji
Mount Fuji, also known as 'the ring of fire,' is an active volcano. Mount Fuji or Fujisan, often mistakenly called Fujiyama, is the highest mountain in Japan at 3,776 meters. The almost perfectly symmetrical shape of the stratovolcano with its snow-capped summit makes Fuji one of the most beautiful mountains in the world and a popular subject for international painters, poets and photographers. On a clear day, Mount Fuji can be seen from Tokyo, 100km away.
Another reason for its fame is that it is considered one of the most sacred mountains. Various numbers of temples and shrines are located on it or around this mountain. One other reason for its fame is the conical form that Mount Fuji possesses.
The snow-covered mountain is a sacred symbol for the Japanese and represents their culture and tradition. If you would like to know Japan's traditions better, this is the must-visit place for you. It is a hub for spiritual healing. If you are keen on spirituality, nature, and eco-friendly places, it is just a place for you. It can be an excellent vacation spot for you.
The starting point for an ascent of Mount Fuji is the Gogōme station at 2,300 meters, which can still be reached by bus or car. From there, four routes lead to the summit, the "Lake Kawaguchi", the "Subashiri", the "Gotemba" and the "Fujinomiya". But even if you don't want to climb Mount Fuji, there are so many great places to discover in the surrounding area that a visit to the city of Kawaguchiko is definitely worth it!
Okinawa Island
Okinawa island is located in the Pacific Ocean. The beautiful, subtropical island of Okinawa convinces with its dream beaches and year-round mild climate, because although the island is relatively small, there are nine world heritage sites on Okinawa Hontō (the main island of the Okinawa archipelago), which are quite interesting and impressive even for less culture enthusiasts. A total of 150 islands belong to the Okinawa archipelago. Okinawa is also a paradise for snorkelers and divers away from the other mass events.
The island also has a museum that exhibits the cultural, traditional, and natural heritage of this place. Further, it has a collection of fine art. Several shops and restaurants are representing the same fashion of their culture.
This small island seems like a floating carpet around Japan, which is an island itself. Visiting this Japanese landscape is all you need if you want to get away from the city's busy life.
Nachi Waterfall
The Nachi Waterfall in Wakayama Prefecture is probably one of the most famous waterfalls in Japan. It is considered as Japan's highest waterfall: Around one ton of water falls to the ground here every second. It was also a place of worship with religious shrines for centuries. It is still considered a place of pilgrimage by many residents today. It is located right next to Seigantoji Temple, which is also worth a visit. Meanwhile, to see the waterfall up close, you have to pay an entrance fee - just under €2.30. However, they are really worth it.
Mount Wakakusa
Mount Wakakusa, also known as 'Mount Mikasa', is a meadow of 'Wakakusa' translated as 'young grass'. It is the home of the years' old tradition of burning the grass every year at a festival, Yamazaki. It is a lovely and peaceful hilltop with a perfect view of the city of Nara. It is also home to wild deer. You can hitch-hike from the pastures to this top and enjoy the peaceful and calm view from the top. On the way, there are temples and shrines which are worth visiting. It is a fantastic spot to capture the spectacle of sunset and relax.
Tottori Dunes
A desert in Japan? Well, almost! The Tottori Dunes along the coast near the city of Tottori almost give the impression of standing in the middle of a desert. The 16 km long and 2 km wide dune landscape was formed thousands of years ago. Depending on how the wind blows, the shape of this mini-Sahara changes and attracts countless people every year with its unique sight.
Takachiho Gorge
Takachiho Gorge is another natural wonder of Japan and an almost mystical place. The hundred meter high basalt walls line the gorge, through which the turquoise blue waters of the Gokase River flow. In addition, the rock walls are overgrown with moss and trees in places. There is also an impressive waterfall that cascades down the wall. A boat ride here becomes a magical experience.
Beautiful cities of Japan you must visit
Kyoto
Kyoto is the old capital of Japan. It is well known for its shrines, Buddhist temples, parks and gardens, and traditional cuisine. It consists of a bamboo forest, which gives it a tranquil effect. This is a perfect place for hiking as it has natural trails going up its mountains. This place in Japan gives the full perspective over the traditions, culture and cuisine. If you have a love for food and are eager to explore various cultures, this is a must-visit place for you.
Tokyo
It is the current capital of Japan and, therefore, it is the most modern and developed city. It is known for its skyscrapers, museums, and the Meiji Shinto Shrine. Tokyo is considered a night-city as it comes to full life at night. Glowing neon signs and colorful squares give an aesthetic look. The recent trend that this city has followed is 'street fashion'. Known for its unique ethnicities, street fashion is a reflection of the same culture. Moreover, the architect and the history associated with it is one of many reasons you should visit this place.
Why should you travel to Japan?
It is not nature only; the tradition, sculptures, Japanese art, flower arrangement competitions, tea ceremonies, and poetry is what makes it distinguishable. And who would not want to visit the birthplace of Sushi, especially if you love both nature and Sushi! Its diverse culture and tradition and same diverse beauty are why you should travel to Japan. Here we show you how to plan your trip with Tripspi.
Japan's landscapes consist of mountains, islands, valleys, lakes, rivers, and much more. The nature that presents itself is beyond the explanation of words and descriptions of the places. The green meadows, high mountains topped with snow, lavender fields, bamboo forests, valleys, street fashion, cuisine, and the shrines are worth traveling to Japan. It is a home for any nature lover or any person who would like to spend their summers in a cozy country.
When traveling make sure to protect the environment and the beautiful landscape of Japan. Our 5 tips to travel more sustainably will show you how to do that!
You might also like these articles:
The beautiful landscape of Norway
The beautiful landscape of Italy