The beautiful landscape of Iceland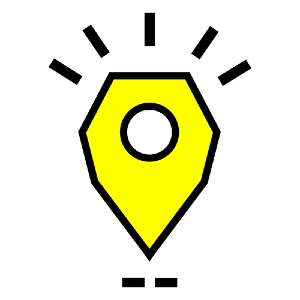 by
Tripspi
/
January 25, 2021

/ 12 min read
Iceland is a country known for its glaciers and volcanoes. Imagine fire and water coming together as a masterpiece of nature! Iceland's landscapes are purely diverse. Iceland is famous for its extreme geological contrast. And for the same reason, it is known as "The Land of Fire and Ice." The massive glaciers are protected by the national parks, enhancing their beauty. Being home to Europe's largest glaciers, it has many water resources, all of different kinds. Wherever your sight goes, you witness a miracle of nature. In Iceland, you can see waterfalls, rivers, lakes, and much more than that.
Table of Contents
Iceland is one of the few countries in the world that is unlike any other. Its landscapes have been shaped by thousands of years of volcanic activity, extreme weather conditions and the action of mighty glaciers, and are as diverse as they are spectacular.
What characterizes the landscape of Iceland?
Iceland's landscape is wild and romantic at the same time: steep cliffs dropping into narrow fjords, deep gorges, extensive glaciers with their moraines, black-sand deserts, rumbling volcanoes and boiling geysers. All these fascinating natural wonders characterize the island in Europe's far north. What makes Iceland's wilderness so extraordinary and special worldwide is also its untouched nature from human influence. The island has just over 300,000 inhabitants, two-thirds of whom live in urban areas, so large parts of nature seem as old as time.
But where can you find the most beautiful landscapes in Iceland? Here we give you an insight into the nature of Iceland and show you the most beautiful natural spots.
Glaciers
Due to the island's location on the edge of the Arctic Circle, it has been shaped by countless glaciers throughout its million-year history. Around 11% of the territory of Iceland consists of glaciers. It has 269 named glaciers. These are of almost all types, i.e., ice caps, outlet glaciers, mountain glaciers, alpine, ice streams, etc. These glaciers form an almost alien landscape; their coloration is fascinating, ranging from electric blue to deep gray caused by the ash of historic eruptions. Because of their height, they are also fantastic vantage points to gaze at other parts of the country on a clear day.
Iceland is also home to the largest glacier in Europe, Vatnajökull, which is more than 2110 meters high. It is one of the largest glacier masses, covering an area between 8100 to 8300 sq. Km. Moreover, at its thickest point, it is 1000 m thick. It is situated near Skaftafell National Park, which is 4 hours from Reykjavík, Iceland's capital.
Langjökull is the second largest glacier in Iceland after Vatnajökull. It is located in the west of the inner Iceland. It is easily visible from Haukadalur. The ice is about 580 m thick. The highest point of the glacier is about 1,450 m above sea level.
Iceland's glaciers offer you some great activities that will make any nature lover's heart beat faster! For example, you can go on a glacier hike, explore ice caves, visit glacier lagoons, go snowmobiling or sea kayaking and explore the icy wonderland of Iceland.
Volcanoes
Known as the land of both ice and fire, Iceland is home to one hundred and thirty (130) both active and inactive volcanoes. The number of active volcanoes is roughly 31. The first of these was the seething fire that created the island in the middle of the cold North Atlantic about 16 million years ago. Geologically, Iceland is thus a young country, shaped to this day by its ongoing volcanic activity. The island's volcanism results from its geographical position in relation to the continental plates: it is located directly above the Mid-Atlantic Trench, which separates North America and Eurasia. As this fissure pulls apart, magma swells to the surface and becomes the lava that forms the basis of Iceland's landscapes.
The largest volcano of Iceland is Eyjafjallajökull, with a height of 1666 meters. Although they erupt only sporadically - recent examples include Eyjafjallajökull in 2010 and Holuhraun in 2014 - their activity is ubiquitous on the island.
The volcanoes have uniquely presented nature's beauty. It has also affected Icelanders greatly by causing harm to their health through the toxins of volcanoes.
Waterfalls
Iceland, a home for glaciers, is also a home for waterfalls. When the glaciers melt, they take the form of streams, lakes, waterfalls, and rivers. Iceland is a hub of waterfalls consisting of 10000 waterfalls. They are varied in size and location. The climate of Iceland is most suitable for waterfalls because of the snow, rain, and glaciers. One of the top waterfalls is Seljalandsfoss, which is located in the South of Iceland. It drops from the height of 60 meters and the origin of the volcanic glacier Eyjafjallajökull. The remarkable thing about these waterfalls is that they are fed by the purest form of water i.e., glaciers. They crave through rocks and at times combine with the volcanic environment.
Highlands
The Icelandic highlands cover 40,000 square kilometers and are among the largest uninhabited areas in Europe. The Interior Central Highlands, known as 'Hálendið' to the locals. The reason for this is because they are volcanic desserts. Because of the water precipitating there, it is unfitting for plants. This area, full of mystery and beauty, is detailed with hiking delights and tracks. This area is not known for its flora and fauna; however, it is full of hot springs, colorful rhyolite mountains, canyon, and cartels. The only vegetation which is found in some areas of highland is the green moss covering the hills. The most famous mountain ridge here is Thorsmork, named after the god of thunder, Thor.
Five popular nature places In Iceland
In Iceland there are numerous sights that you can discover on your trip. Here we would like to introduce you to some of the most spectacular natural sites.
Vatnajökull National Park
In the South of the Island exists a protected wilderness area centered around the Vatnajökull. This area is called Vatnajökull national park. Around 14% of Iceland is covered by Vatnajökull national park. He is thus by far the largest national park in Iceland. About 30 glacier tongues depart from Vatnajökull - further evidence of the ice cap's inconceivable size and violence. The best known of these spurs is probably Breiðamerkurjökull, which ends at the small glacier lagoon Jökulsárlón. Since Jökulsárlón is insanely popular with tourists and locals alike, Breiðamerkurjökull serves as the ideal visual for many to get an idea of the sheer size of Vatnajökull.
This area is the true definition of diversity. It contains ice caves, snowy mountains, rivers, and an active geothermal region. Skaftafell is the main way to the park with a visitor center, campground, and hiking trails. In addition to the impressive panoramic views and ice caves, Vatnajökull National Park offers some of the most exciting and unforgettable attractions, such as the country's largest glacier, highest mountain peak and highest waterfall! Canyons, lagoons, mountain landscapes, and fertile valleys are at your feet when you decide to explore the park's many unforgettable highlights.
Vatnajökull national park is one of the excellent places for hiking and campaigning in Iceland. Moreover, an exhibition takes place at this park, showcasing this park's cultural and natural heritage. Various souvenir shops are focusing on handicraft products. Seen in this light, Vatnajökull National Park is a theme park created by nature with entertainment, magic, awe and excitement for all.
Skógafoss
Skógafoss is a waterfall located on the Skóga river at the cliff marking from the coastline. It is one of the largest waterfalls of Iceland, with a height of 60 meters. This waterfall is known for its beauty and its Salmon population. That is why it becomes a hot spot for fishermen in the summers. The water sprays of this waterfall form a rainbow whenever the sun sets or rises, making a magical scenery. The terrain below the waterfall is very shallow, so visitors can walk right up to the water wall. This will get you soaked, although it can be quite tempting on a summer day. Skógafoss can also be viewed from above, as a steep staircase leads to an observation platform above the waterfall. On the way up, you can see many nesting seabirds.
The waterfall is located near the small village of Skógar, south of the Eyjafjallajökull glacier volcano. There you will find the Skógasafn Folk Museum, an open-air museum with both old wooden houses and peat houses, as well as a regional museum with various artifacts from the area.
Skógafoss is often visited together with Seljalandsfoss waterfall, which is located just a little further on the south coast. Both fall from cliffs of the same height, and while Skógafoss is much more powerful, Seljalandsfoss has a cave behind it, which means that it can be completely circumnavigated. It is also located next to a much less known but still impressive waterfall, Gljúfrabúi.
Jökulsárlón Glacier Lagoon
In the southeast of Iceland lies a glacial lagoon filled with large chunks of ice. Due to its breathtaking beauty, it has become one of the most popular attractions in the country and is considered the crown jewel of Iceland. The black beach next to it is even called Diamond Beach because the chunks of icebergs floating in the river resemble the diamonds.
The lagoon is formed naturally from water melting off the glacier; it grows larger year by year as large blocks of ice crumble off the shrinking glacier. As the lake grows in size, it becomes more impressive, but at the expense of the neighboring glacier - where the effects of global warming are clearly visible. But that makes the lagoon and glacier tongue all the more special: due to the constant changes in the Icelandic landscape, the lake looks different every time you visit - so each visit is unique!
During your visit, you'll also see seals swimming in the lagoon and offshore or relaxing on one of the floating icebergs. Iceland also has a rich bird life, especially in the summer; in this area you can see Arctic terns and several other birds.
The reason for its fame is its beauty, which has made it is a famous filming location. Moreover, the icebergs present here are over 1000 years old, having a unique color. It is because of the mixture of sea and freshwater. This glacier teems with seals, birdlife, and puffins, especially during summers.
Blue Lagoon
Close to the capital Reykjavik and Keflavik Airport is the Blue Lagoon, one of the most popular destinations in Iceland. Blue Lagoon is a geothermal bath created by the presence of the lava field near Grindavik. The bright blue lake is 5,000 square meters and the water temperature is between 37° and 42° even in winter. The secret of the Blue Lagoon lies, as so often in nature, in the details: the water consists of one third percolated freshwater and two thirds washed-in seawater. Diatoms dissolved in it reflect blue light and make the lagoon shine in its typical color.
The Blue Lagoon is famous for its healing effect on skin diseases such as psoriasis.To make the wellness feeling perfect, a waterfall offers itself as a massage, steam baths provide a pore-deep cleaning of the skin, and a lava cave as well as a sauna let you forget the cool air around your nose very quickly. The best time to visit Blue Lagoon is in the morning, as there are fewer people at that time.
Reynisfjara
Reynisfjara beach is the most famous black sand beach on the south coast of Iceland. It is located 180 kilometers from Reykjavík. Its beautiful black sand, powerful waves and nearby Reynisdrangar sea peaks make Reynisfjara a truly unique place to visit. The reason Reynisfjara's sand is black is due to the erosion of volcanic rock (also known as effusive rock), whose black color was created by the cooling of lava, which turns black as it hardens.
With beauty, however, comes a price. The waves at Reynisfjara are known for their volatility and unpredictability, so it is important to be aware of the risks of being too close to the water. The thundering waves of Reynisfjara are extremely strong and often get higher on the beach than you would expect. Travelers are therefore advised to stay away from the waves.
Why travel to Iceland?
As you have now seen, incredible natural spectacles, endless expanses and exciting adventures await you on the island of fire and ice. So what could be better than discovering the island on a road trip? The Ring Road, also called the Golden Circle, is a road in Iceland that runs once around the island. From here you can visit the most beautiful sights and highlights. When traveling make sure to protect the environment and the beautiful landscape of Iceland. Our 5 tips to travel more sustainably will show you how to do that!
How long it takes to drive the Ring Road in Iceland depends on what you want to see, when you are there, how many stops you want to make and many, many other factors. Here we show you how to plan your trip with Tripspi.
So, you should differentiate from case to case how much time you want to take for a complete circumnavigation of the island or for individual sections. You won't have time for everything, you won't be able to make every stop and so you should consider exactly what is important to you and plan accordingly.
You might also like these articles:
The beautiful landscape of Norway
The beautiful landscape of Italy